Close
SKIN TONE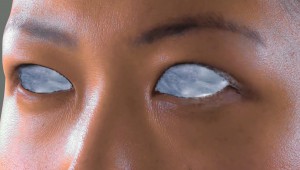 SKIN TONE, 2016
Video Installation
COUNTRY OF PRODUCTION: Germany
Dimensions: in.
Weight: 46 1/8 "
Depth: 23 1/4 "
Height: 58 1/4 "
"What else is there to heal? I'm not quite sure, but it's at least and particularly the following: to heal the disease." (Lyotard)
The video based installation SKIN TONE approaches the relation between sterile-medical bodies and the paranoid feeling of a rambling sick. The skin appears as the potentially replaceable border of identity. The libidinous desire to burst this protective shell, is soaked by a fear of vulnerability. The opportunity of an artificial and programmed layer of skin promises control, submission and recovery of the infested areas. It appears as the answer to the uncanny and finally determines the body to the status of a closed circle system.
What happens when I click "Inquire"?
When you click "Inquire," you send an e-mail to epodium gallery to express your interest and we will follow up with you to answer any questions, confirm pricing and availability, if you're ready to go ahead with a purchase. We are also happy to provide contextual materials about the artist.