Close
Rootless Algas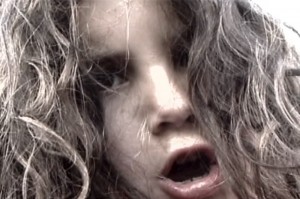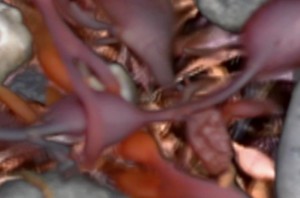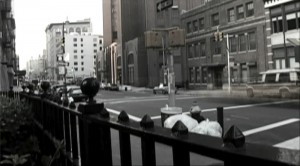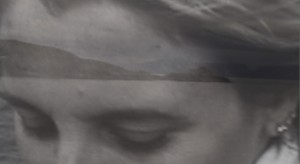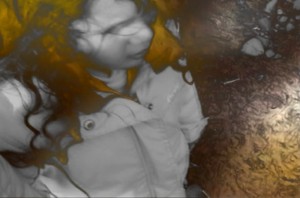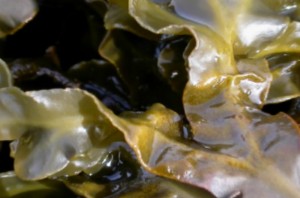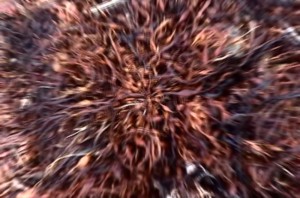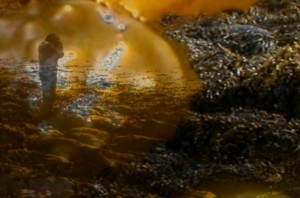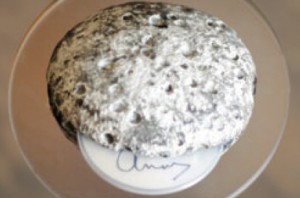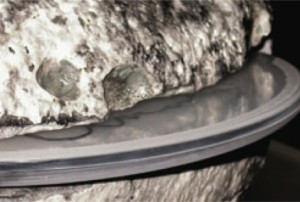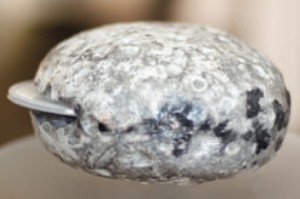 ROOTLESS ALGAS, 2004-2006
MUSIC: Hilmar Orn Hilmarsson
COUNTRY OF PRODUCTION: Iceland
LENGTH: 7 min 00 sec
Limited Edition DVD – with sculpture
Editions: 10
In this work I am exploring my experience on Flatey, an island in Breidafjördur Bay off the coast of Iceland. I had intended to observe and make sketches of the area's abundant birds, such as Arctic Terns, Red-throated Divers and Black Guillemots, but I learned upon my arrival that two days earlier the birds had migrated to a warmer climate. When my husband, my daughter Shammiel and I arrived, we greatly increased the population of the remote island. Under these circumstances, I found that I was able only to make direct observations with what there was around me. A key part of this trip for all of us was trying to overcome our feelings of isolation and foreignness by exploring the island's natural habitat. The rocks on the shores of Flatey were covered with thick and textured accumulations of a type of algae that I had never seen before. The colors and the immensity of these piles were overwhelming. They were aesthetically beautiful, yet I couldn't explore the shores nor go swimming without stepping in and around the vegetation. This limitation enhanced my internal sensation of being confined; yet, like the algae, I cannot be connected to any one place. Algae have holdfasts that serve as temporary anchors but are not necessary for attaining nutrients. It is common for algae to hold on to each other like refugees, to facilitate ocean travel. My fascination with the algae increased as I also identified with their lack of roots.
The work intends to express certain feelings of isolation and attempts to convey characteristics of the actual experience, rather than explorations or descriptions. Icelandic composer Hilmar Orn Hilmarsson made the soundtrack for this project.
What happens when I click "Inquire"?
When you click "Inquire," you send an e-mail to epodium gallery to express your interest and we will follow up with you to answer any questions, confirm pricing and availability, if you're ready to go ahead with a purchase. We are also happy to provide contextual materials about the artist.