Close
The Uncanny Valley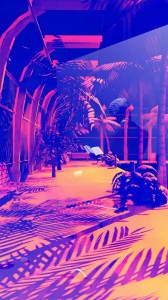 The Uncanny Valley, 2016
Video
COUNTRY OF PRODUCTION: Germany
Dimensions: pxl
Height: 1920
Weight: 1080
Edition: 5
– Like a ghost train, the half puzzled spectator is grinding along a nerrow rim of an unreal habitat.
In here, strange forces brood their ideas. Trough the foraign guts of poetry and past some wired translation, you may think, that this ride is somthing for the big fishes in way to samll pon(d)s!
What happens when I click "Inquire"?
When you click "Inquire," you send an e-mail to epodium gallery to express your interest and we will follow up with you to answer any questions, confirm pricing and availability, if you're ready to go ahead with a purchase. We are also happy to provide contextual materials about the artist.