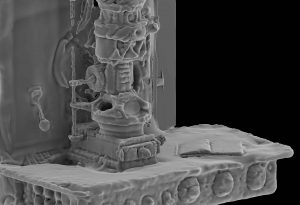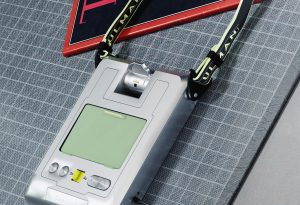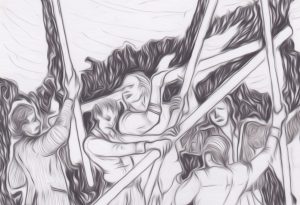 at Karl & Faber Fine Art Auctions
Air Into Solid
When Paul Valentin received the 2019 Art Prize of the Munich Academy of Fine Arts Foundation sponsored by Karl & Faber, he not only had the prize money to look forward to but also a solo exhibition in the auction house's rooms in the heart of Munich.
The philosophical questions about the Nature of the World, about the Nothing and Truth are recurring themes in his works. They make clear the confusion these terms hold for a visual artist who is familiar with digital worlds and wants to understand the analog world to simulate it on the computer for animated films and other works.
An artist book accompanies the exhibition and was also made possible by the Karl & Faber Art Prize. Curated by Dr. Anne-Cécile Foulon in collaboration with the artist.
Paul Valentin: Air into Solid
12/09/20 – 25/09/20
Mon.-Fri. 10am – 6pm
at Karl & Faber Fine Art Auctions
Amiraplatz 3, 80333 München
Extended Opening:  Sat 12/09/20 12pm – 5pm
Keynote: 11 am (Restricted attendance. Please be on time. The opening speech will also be transmitted via livestream on the Instagram and YouTube channel of Karl & Faber.)
Artist Talk: Why the World does not Exist
Fri 18/09/20 6pm
Artist talk with Paul Valentin and one of the most famous contemporary philosophers Prof. Dr. Markus Gabriel. Moderated by Dr. Anne-Cécile Foulon. In German.
Restricted attendance. To be added to the guest list for the opening speech and artist talk, please send a short email to info@karlundfaber.de
For more information: karlandfaber.com
Free livestream on
Instagram: karlandfaber
YouTube: Karl & Faber Kunstauktionen
The exhibition is part of VARIOUS OTHERS which initiates cooperative and international art projects in galleries, artist–run spaces and museums in Munich. While serving as a content-driven forum for contemporary art that takes place each year in September, our mission is to intensify exchange and dialogue between the art scene in Munich and international partners, guests and media.