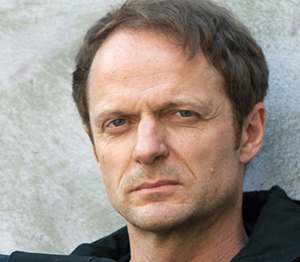 1968 born in Erding, Germany
1991-1993 LMU Munich
1993-1997 Academy of Fine Arts Munich
1996/97 Grant »DFJW«, Angers, France
The central themes in his pictures are the "softfacts"-the thoughts, the awareness of life.
In a surprising way he joins textures, landscapes, contemporary and historic photos of persons, houses, objects, landscapes and even words.
He has created his very own artistic technique – Décalcage.
Digital prints were attached to woodenboards by adhesive.
It's the work done by hand that makes the décalcage a unique technique. Additionally it gives them an aesthetic presence and a painting-like structure and quality.
(Photo Credit : Masayuki Nagata)