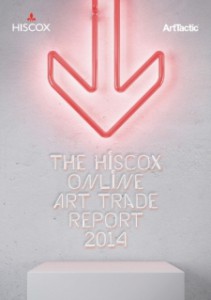 (via Hiscox)
New research explores online art buying trends – what people are buying, how much they are spending and the barriers to purchase – and reveals growing confidence in buying art 'sight unseen'
A future generation of art buyers is likely to make their first art purchase online, with almost 25% of 20 – 30 year olds surveyed saying they first bought art online without seeing the physical piece.
Although 39% of respondents said they find buying art online less intimidating than via a physical gallery or auction, having a bricks-and-mortar presence drives confidence – with 90% of online buyers purchasing from a physical space before buying online.
Limited edition prints are a popular entry point for online art buyers –55% of those surveyed had purchased a print directly via an online platform in the last 12 months.
44% of buyers said they had spent more than £10,000 purchasing art and collectibles online so far, with 21% of this group saying they had spent in excess of £50,000.
Not seeing the physical object remains the biggest hurdle – 82% of those surveyed said the most difficult aspect of buying art online was not being able to physically inspect it.
To read the report in full press here