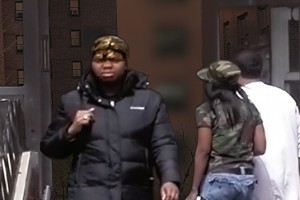 epodium gallery presents now three more works by Grimanesa Amorós:
LA PROCESIÓN
MUSIC: Omar Jon Aijluni
COUNTRY OF PRODUCTION: USA
LENGTH: 4 min 17 sec
YEAR: 2007
As a child, my mother used to take me to see the procesiones: masses of people dressed in purple wound their way through the streets of Lima, evoking images of waves. I want viewers to see their own experiences, and to realize perhaps some of their deeper, more unconscious attitudes vis-à-vis the visage of death.
REFLEXION OBSCURA
MUSIC: Jose Luis Pardo- Los Amigos Invisibles
COUNTRY OF PRODUCTION: USA
LENGTH: 3 min 35 sec
YEAR: 2006
"Reflexion Obscura" is a video about child abuse. It seeks to evoke the viewer's empathy for the true darkness felt by an abused child. I hope to allow the feelings of each viewer to emerge according to their own experience. In remembering the darkness of being an injured child, they may see the light of being a healthy adult.
BETWEEN HEAVEN AND EARTH
MUSIC: Susana Baca
COUNTRY OF PRODUCTION: Norway
LENGTH: 7 min 14 sec
YEAR: 2004-2006
Between Heaven and Earth was originally inspired by my experiences exploring the Fjörds, a large, mountainous region in Central Western Norway, and its parallels with the Patterson Housing Projects in the Bronx, New York. In addition to the commonalities between these two subcultures, the differences are striking.